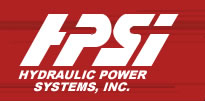 Download Full Spec Sheet for All Models
HPSI Vibratory Driver/Extractors have been designed to be as dependable and free of downtime as any product available in today's construction market. Some of the features to make these products the most reliable machines today are as follows:
Gear Box Fabrication
Supplied with quality steel free of laminated plate. All welds are full penetration welds and every gear box is stress relieved after fabrication.
Vibration Supressors
Furnished by one of the worlds leaders of rubber mounting and shear block products for years of dependable service.
Eccentric Gears
Produced from high quality alloy steel requiring no additional heat treating or hardening of the gear teeth.
Eccentric Bearings
Manufactured only by quality state-of-the-art bearing companies to our highest standards.
Hydraulic Motors
HPSI takes pride in using only the best hydraulic motors and pumps available in the industry.
Clamp Housing
All steel castings from foundries with expertise in casting products of perfection.
Seals and Gaskets
From the die cut eccentric cover and gear case cover gaskets, to the quality 5,000 psi clamp seals, HPSI units are fully capable of underwater use and free from oil leaks.
Hose Bundles
Scuff-resistant hydraulic hose covers add longer hose bundle life to the hammers.
Power Pack Units
Powered by reliable diesel engines as indicated, or per our customers' preference.
Remote Controls
Air remote pendants of 35 feet are standard on most units with optional radio remotes available.
Sound Enclosures
Sheet metal enclosures are standard on most vibratory packages. Reduced sound enclosures are available as an option on any HPSI power unit.